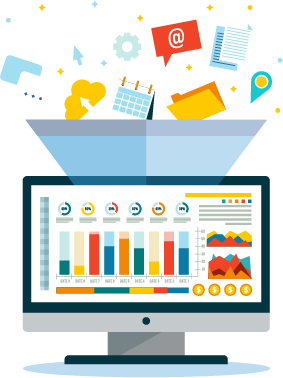 Uae-Leads is the best source for quality information and premium sales leads your business needs. You can buy potential contacts and sales leads customized for your business so that you target just the right people. Email addresses, phone numbers, postal addresses, and much more is available as part of the premium data provided to clients. You get human-verified contact lists and carefully selected quality leads suited for your business.
Uae-Leads offers CRM-ready data full of direct information allowing you to immediately start emailing, calling, or mailing your potential prospects. Reach out to the key decision-makers by using the contact lists sorted by the job, department, and industry. The world's most innovative real-time online list-builder tool, developed by Uae-Leads, makes sure all the premium contacts are up-to-date, qualified, and perfectly suited for your business. With safety and security guaranteed, you can have targeted email lists in your computer systems and CRM software with just a few simple steps.
When you purchase direct marketing information from Uae-Leads you get an all-in-one product that can serve as a mailing list, an email database, and a simple directory of highly qualified business professionals in any industry in Dubai. It's time you reach the right people for your business, get started today and make the connections you need!