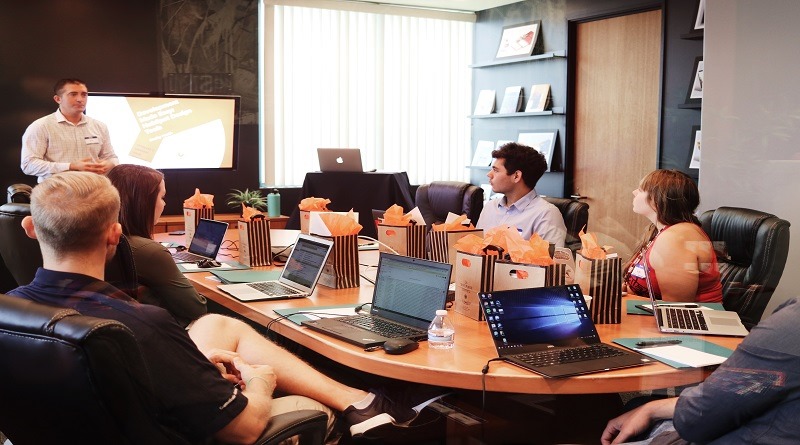 Strategies for Business Growth with Large Companies
Unlock new growth opportunities by connecting with large companies for your business. Explore effective strategies, from research to proposal crafting and professional follow-ups, ensuring you build strong corporate relationships and achieve success. Don't miss out on valuable insights for business growth with large companies.
Introduction
Starting a business may seem easy; however, evolving it into a cashflow funnel is the real deal. You can have everything figured out to a hunch but still fall behind on a product or service. Especially if you're a business owner or an entrepreneur knowing how to contact large companies for business is crucial.

Connecting is a significant way of expanding your business to the right people and building a robust network for the company. Yet, contacting these businesses frequently feels overwhelming, particularly if you don't know where to begin.

In this blog post, we'll advise you on how to discover the correct contacts, what to put in your message, and how to follow up politely and professionally on approaching big businesses effectively.

Moreover, it'll be easier for you to start meaningful conversations with businesses that can aid in growing your company by putting these strategies into practice. So, without further adieu, let's get down to hunting corporate clients.
Break down big companies into smaller entities
Many legal and financial factors are considered during this process, and it usually involves lawyers, investment bankers, and accountants, who are examples of expert consultants.

With that clarification, in several cases, a large company has the power to spin off or sell a portion of its operation to create smaller entities.

Moreover, it can boost efficiency, concentrate on core business operations, or unleash value for shareholders.

Furthermore, to make sure you're making educated judgements and abiding by all legal and regulatory obligations, it's critical to perform an in-depth study and get professional advice if you're interested in taking this course of action.
Approaching Corporations With a Business Proposal
A form of negotiating is putting up a business concept for an organization. The tone, details, costs, and presentation style are all crucial components of any proposal.

It would be best to put in more effort than merely providing an introductory brochure to get a successful bid.
Key Considerations for Business Proposals to Corporations
When submitting any business proposal to a corporation, you should take the following factors into account:
Investigation of the Company:
Know the business you intend to pursue. Examine the yearly reports if the company is publicly traded. To find out more about the company, go to its website.

Recognize the company's product line, business strategy, and branding strategy. Contact the business to find out who you should contact about your idea. Moreover, the executive assistant of the CEO can be a reliable source of information.
You Can Understand About the company and Speak Their Language
Find out what should be in your proposal for the firm you are aiming for to make it engaging and valuable.

Establishing a relationship with the department head whose proposal yours will be is a good idea. Attempt to understand the proposals the company typically accepts and how they would assess yours.

Finally, before writing your proposal, consider how the business will evaluate it.
How to approach corporate clients for business
You should make your proposal known to the person who will decide. For example, send your business proposal to the concerned department head if you have a good working relationship with him.

Alternatively, you might wish to send the plan straight to the CEO so that, at the very least, his assistant can review it and determine whether it's significant enough to be forwarded to the CEO.
Follow-Up
Regularly follow up on your proposal. However, this does not imply that you need to call every day. Instead, contact the business the day your submission is received to determine when to check back.

Call once again, perhaps a week later, to get an update and to clarify whether you should keep checking in.

Never ask to be connected with the decision maker. Make an effort to make a favourable impression. Maybe you'll receive a call a few months later telling you that your request has been approved.
Research Your First Target
Another essential sales tip for your company is researching your first target. You'll need to research everything you can find out about your partnering. It helps you look confident and clears the air for the other company that you mean business with. More so, it creates the perfect illusion of how invested you are in the company you want to connect with.

Also, researching can help save time and effort and give you a clear indication of the individuals you need to get in touch with. Therefore, giving you time to prepare your proposal according to their roles and responsibilities.
Start with the people you know
Once you recognize the right corporate clients, you'll need to contact the company and customize your communication accordingly. You can adjust your communication to suit their tastes and preferences.

For instance, although some prefer phone calls, others prefer emails or LinkedIn messages. Understanding this information can improve your first impression and increase the likelihood of receiving a response.
Plan your campaign from the onset
By organizing your campaign from the beginning, you can ensure that all of its components align with your overall objectives and that you employ the best strategies for reaching your target market.

Moreover, this strategy can help you save time and money, make your campaign more effective, and enhance the likelihood of getting the desired results from the company.
How to contact companies to sell their products
It isn't easy to draw big businesses' interest and gain their faith in your goods and services. However, to improve your chances of success when pitching your items, there are some things you can do.

You need to establish a proof of concept first. However, it can be an excellent method to demonstrate that your product will likely find a market if some consumers use it.

Make a list of well-known companies that are likely to buy your product. After then, search via your professional network for a connection to these companies.

When you have the chance to speak with corporate clients, get ready to describe the features, costs, and advantages of the product.
Your argument will be stronger if you provide data to support your presentation.

Be prepared to respond to challenging inquiries, such as whether youngsters can misuse your product and how to reduce that risk.
Think about employing a specialist or collaborating with someone who knows about selling goods to well-known brands.
How to get corporate clients for events
An example of a trigger event in any business setting may include a customer complaint or a change in market circumstances that could affect sales.

A company can create plans to react swiftly and successfully to any changes or challenges that may arise by concentrating on these trigger events. Moreover, it can give you an edge on what you're selling to the company.
Participate in industry events
Associating yourself or your company with similar interests and mutual companies can work wonders for you.

You can learn tons of beneficial details and new trends in the Industry. Other benefits of attending these events can be:
Connecting with other businesspeople and possible corporate clients or partners.

Promote their goods or services while generating leads.

Get recognition and position oneself as an industry thought leader

Identify possible alliances or partnerships with other big companies or organizations.
Acquire or partner with competitors
Companies can choose from two strategic options to improve their market share and clientele and achieve a competitive edge.

A competitor's assets and business activities, such as their brand, clientele, copyrights, technology, and staff, must get purchased to be acquired.

Working together to achieve mutually beneficial goals, such as joint ventures, exchanging knowledge or experience, or co-branding initiatives, defines partnering with a competition.

It can be dangerous and necessitate careful preparation and due research to both acquire and cooperate with rival businesses.
Wrapping It Up
In conclusion, approaching big businesses for business might be difficult, but using the appropriate sales advice can significantly increase your chances of success.

The advice in this blog can assist you in navigating the challenges of approaching major firms and improve your chances of securing partnerships and transactions.

Also, it can help you identify important decision-makers, conduct thorough research, create a tailored pitch, and develop connections.

You can position yourself as a valuable partner to big businesses by practising these strategies and being persistent, and you can expand your business as a result.

Success will undoubtedly come if you constantly act with professionalism, courtesy, and an emphasis on providing value to your potential clients.