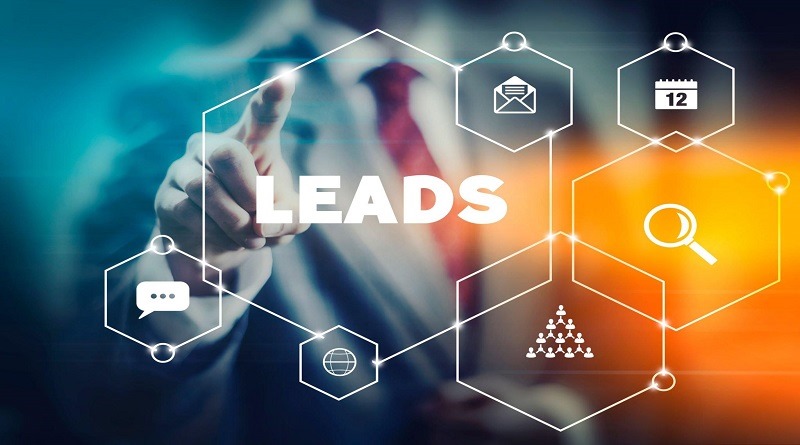 How to Create a Sales Process That Works [7 Steps]
Learn how to create a successful sales process in 7 steps. Define objectives, target your ideal customers, design a funnel, train your team, and track progress for increased revenue.

Success in today's fiercely competitive corporate environment depends on having clearly defined and efficient sales process steps.

You can generate more leads, close more transactions, and ultimately boost revenue with the aid of a solid sales process. But, developing a sales process that truly works can be challenging, especially for individuals who are inexperienced in sales or are having trouble exceeding their sales goals.

We'll give you a step-by-step tutorial under 7 steps in this blog post on how to design a sales process that's specific to your company, your clients, your product or service.

We'll go over everything, including creating a sales funnel, tracking your progress, and establishing your target client profile.
Your guide to creating a sales process
In this 7 step sales process we're going to provide you with a guide that has all the essential details that you need for your business. Moreover, it will also increase the efficiency of the sales process.
Defining Your Business Objectives
The first step in creating a sales process is to define your business objectives. Your customers need to know what you're trying to sell them.

Moreover, a clear objective offers you the privilege of increasing your sales revenue, acquiring new customers, or improving customer retention.

Furthermore, the best part of the objectives is to get a clear picture of getting started on your plans for the process.
Identifying Your Ideal Customer for the Sales Cycle
You must understand your target consumer in order to develop a successful selling process. They, who? What are the aches and pains? What needs do they have?

Moreover, if you want to, you can modify your sales process to accommodate your ideal customer's particular wants and preferences by determining who they are.
Design The Stages of Sales Process Steps and Funnel
Once you've determined who your ideal client is, you can design a sales funnel to help them through the purchasing process.

Typically, a sales funnel has three stages: awareness, deliberation, and decision.

It's crucial to create a plan for each stage of the funnel because each one calls for different messaging and strategies.
Train Your Sales Process Team
Being the public face of your company, your sales crew needs to be properly trained to market and sell your goods and services.
For example, ensure that your sales crew is knowledgeable about your sales strategy, sales materials, and target client.

Make sure your sales crew receives continual coaching and training to ensure they are prepared to sell successfully.
Tracking and Measuring your Sales Process for the Company
You must monitor and evaluate your progress if you want to make sure your sales process is successful. Key performance indicators (KPIs) including the right conversion rates, deal size, and customer acquisition cost are among the ones that are monitored in this process.

LUse this information to improve your sales process over time by making adjustments.
Seven Steps of the Sales Process
Here are some of the best seven step in the sales process you can get to ensure your company thrives with ongoing refinement and optimization.
Connect and qualify leads

You must be aware of your ideal client in order to properly engage with and qualify prospects.

Create a profile of your ideal client based on their needs, needs, and demographics as well as their job title, industry, and pain points.

You can then concentrate your efforts on the leads that have the best potential.

A deeper understanding of your prospects

Connect with leads via a number of channels, such as email, phone, social media, and events.

Tailor your communications depending on the characteristics of your ideal client as well as the unique requirements and problems of each lead.

Pitch your product and handle objections

Your sales cycle may always be improved. Look for ways to constantly improve your sales process, your sales materials, and the abilities and knowledge of your sales personnel.

Moreover, it is important for you to understand constructive criticism that comes your way from customers.

Only then will you be able to nurture the selling process of your business

Uncovering customer needs

The 7 step sales process is incomplete without mentioning your customer's needs. It is one of the crucial stages of sales where your future depends on how your audience responds to your product or service.

By uncovering your customer needs a sales process can pique your performance and put you on top of the pyramid.

Use customer research

A sales process is incomplete without proper and thorough research. Ensure your sales team does its fair share of homework before you go ahead with your prospect

A good research can help you identify the best customers for your business and sales process steps.

You can easily target your sales process to potential buyers across the globe to area-wise for your business.

Close the deal

You can close deals more quickly and successfully if your sales process is optimised.

Consider automating tedious work, using templates for contracts and bids, and standardising your sales scripts as strategies to streamline your sales process.

Get more qualified leads

You may close agreements more quickly and proficiently by streamlining your sales process.

Look for ways to streamline your sales process, such as automating tedious work, using templates for contracts and bids, and establishing a set of sales scripts.
How to Improve Your Sales Cycle
For your company to succeed and generate more income, your sales cycle must be improved.

CRM software, sales automation software, and email marketing software are examples of sales enablement solutions that can assist you in managing your sales process more successfully.

You may manage your sales pipeline, automate follow-up emails, and track leads with these tools.
Ending Words
In conclusion, developing a successful sales process demands a thorough comprehension of your customers' needs, strong communication abilities, and a dedication to ongoing improvement.

You can create a sales process that is specific to your company and guarantees that you are providing value to your clients at every stage by following the seven stages indicated in this blog.

Find out who your ideal client is and what their demands and problems are first.

Create a sales funnel to lead them through the buying process after that. Have a strategy for lead generation that sends qualified prospects to your sales staff next.

After that, concentrate on cultivating bonds with the prospect and guiding them through the purchasing process.

Throughout the sales process, effective communication is essential, so employ language that is understandable to your target market.

Use analytics and data to monitor your progress and make data-driven decisions that will help you gradually improve your sales process.

Last but not least, give your sales team priority over continual education and training to keep them abreast of the most recent market trends and best practices.

You can develop a sales process that promotes customer loyalty, encourages growth, and positions your company for long-term success by putting these seven stages into practice.

Moreover, we hope this seven step sales process blog was helpful in clearing the air about how to create a strong sales process for your business.
FAQs
What is a full sales cycle?
The tactical and repeatable procedure salespeople use to convert leads into customers is called a sales cycle.

You can always predict your next step and where each lead is in the sales cycle when you have one in place.

You can use it to replicate your success or figure out how to do better.
What is the B2B sales process?
The B2B, or business-to-business, sales process, as the name suggests, simply refers to the sequence of actions that take place when one firm sells (or tries to sell) a good or service to another business.
In most industries, the B2B sales procedure is used.
What is a Sales Lead?
A possible sales contact, person, or business that indicates interest in your products or services is known as a sales lead. Leads are often acquired through being referred by an existing client or by responding directly to press or advertising.